'Successful women who used their art as empowerment have inspired us in various ways' says Ms Ganesh Maya, Founder Director of Online Art Aggregation Portal – CanvaKala. There were many artists like Amrita Sher-Gil, Hema Upadhyay, Nalini Malani, Reena Saini Kallat, Arpita and singers like  Lata Mangeshkar, S Janaki, P Susila & the Legendary MS Suba Lakshmi etc.. who contributed to the fight for equality.
'We call it "Sanskriti", Maya adds. From time immemorial, Indians have described their culture as 'Human Culture' (Manav Dharma). It has a universal appeal. Our principle of 'Unity in Diversity is the implicit law of nature, universe and life which no other Western country has. Over the years, numerous styles of art, architecture, painting, music, dance, festivals and customs have developed in India. This wide variety has made the Indian culture unparalleled to which the entire world still looks up. The cultural heritage of India still flourishes maintaining its original features together with changes, a key indicator of our strength'.
Linking art and rural development is an area of interest for CanvasKala. Our Platform can offer ample opportunities for Rural Artists who need exposure Globally. Tourists can admire the works of contemporary art. The collaboration between inhabitants, arts and cultural operators aims to create links between different land users and discover that region's cultural heritage.
Maya's Brain Child, CanvasKala is an online  Art school with an innovative teaching concept for various art forms. It's a unique platform started with the aim of helping amateur and professional artists alike take their art to the next level through online classes as well as our Virtual Art Gallery. It connects teachers and Aspirants by offering online art classes and helps aspiring artists from around the world in their journey towards achieving artistic mastery. While the idea of an online course looks simple, the process, of course, isn't. It requires meticulous planning to build out a course curriculum, develop assignments, design the course pages, and more etc… It's not just uploading a video and leaving it to the extent.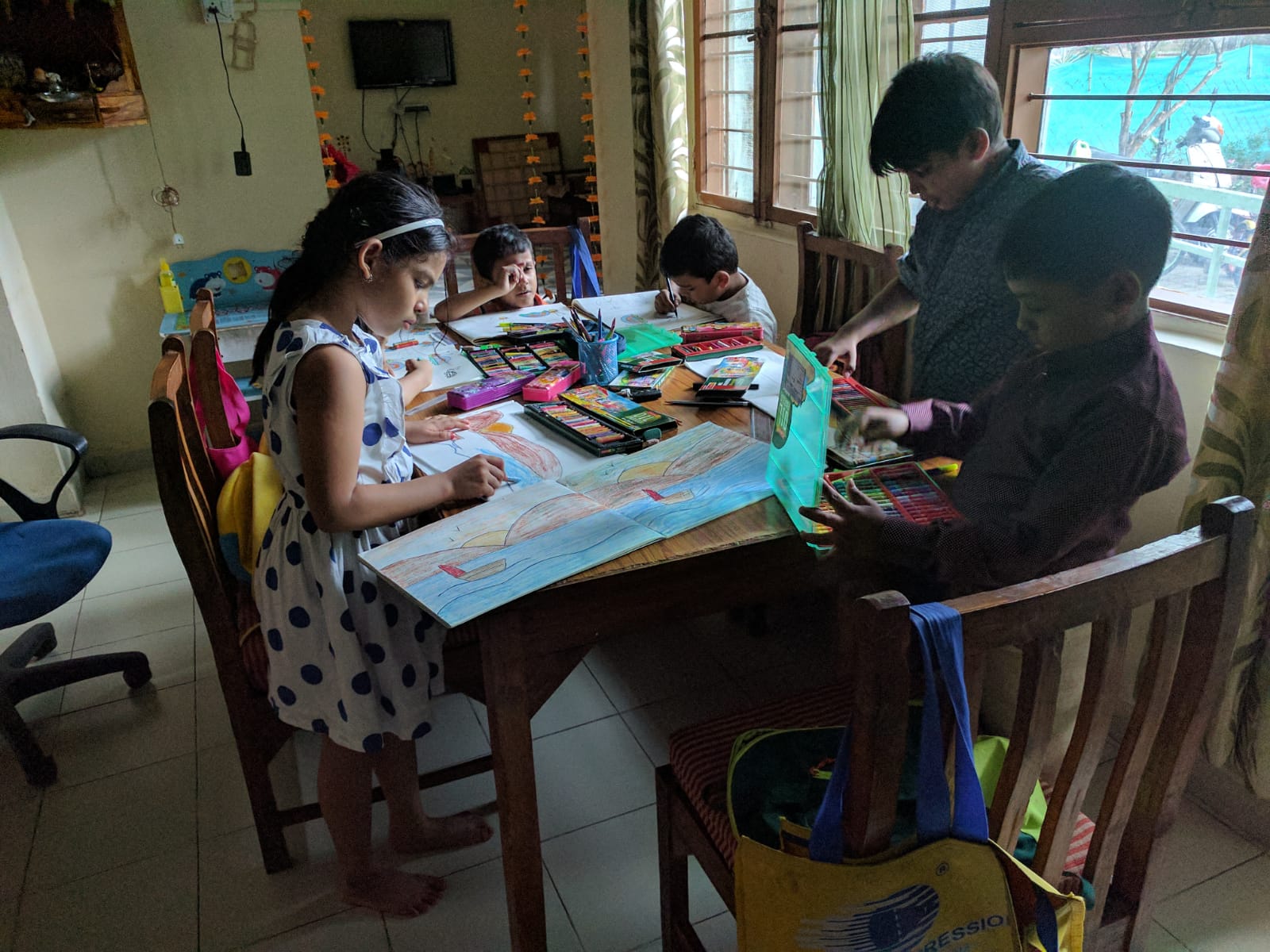 'CanvasKala platforms streamline the process and offer all the tools you need to develop, launch, teach, and manage an online course. All you need is just focus on your content, Smiles Maya. 'Above all Canvas Kala offers a unique Virtual Art Gallery where the Members of the Community even from the remotest part can take part and raise up Internationally. This is a unique Initiative along with India Startup360's IS360 Expo, which is an immersive 3D experience'.
Ms Maya Ganesh can be reached at –