'In light of the coronavirus, going virtual has become increasingly popular' briefs Safi, Chief Technical Officer of IS360. 'It helps organizations save money and all the hard work they put into personal events'
'We are committed to promoting Startups in many ways. Corona Pandemic has made many Youth, especially living in rural India, jobless. There's still an air of uncertainty with regards to a Vaccine and many Youths tend to seek a livelihood near to their hometown' says Safi. 'Many people try to execute innovative methods to make both ends meet'.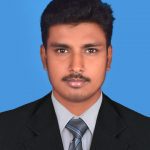 Thowjithsafiulla A
Cheif Technical Officer, IS360
MGM University Aurangabad and Veltech University Chennai have joined IS360 as knowledge Partners. Chal Genius Kolkata & Techemate Leadership Academy Chennai have joined as collaborators while ECargoLog will be the Marketing Partner.
'This Virtual event will be held from 18th December to 24th December 2020. Startups, Student Entrepreneurs, Researchers, NGOs, Growth Startups & Sponsor Startups can participate in this International Event and take full advantage of the platform' concludes Safi.
IS360 Startup Expo 2020 Partners
IS360 Startup
Expo
Business communities accross the Globe are targeted to visit the expo through Various Startup Ecosystems & International forums / Social Media etc… On an average 3000 Business Visitors are expected everyday.