Dinesh Shah, Founder of Soya Nutri Foods (SNF), Karad, Maharashtra in a chat with India Startup360, elaborates the advantages of Soya Protein. 'Corona Pandemic has created Health consciousness among the common man. Animal protein foods, high in saturated fat and cholesterol increase your risk of developing cardiovascular disease as against Soya foods are naturally cholesterol-free and low in saturated fat. Substituting animal Protein with soya few times each week can help cut saturated fats and reduce your overall risk for disease,explains Dinesh.
Founded in 2003, Soya Nutri Foods, focussed in Soya Paneer (Tofu). Slowly to encash the growing demand for Soya Nuts, SNF started manufacturing Soya Nuts & Soya Biscuits.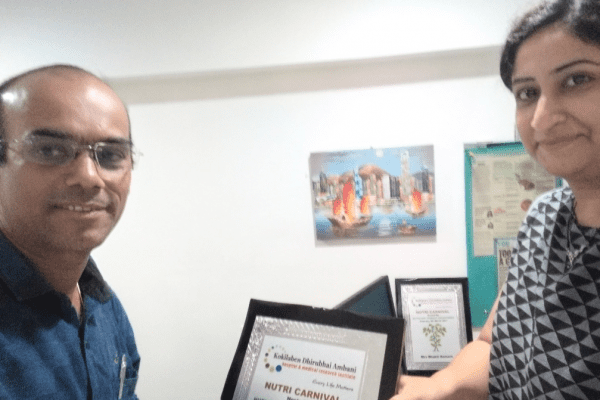 'Protein in just 250 gms of Soya is equivalent to protein in 3 litres of milk or 1 kg of mutton or 24 eggs. Roasted Soyabean is a delicious savoury Snack. High in Soya Protein and fibre with less calories, you can have a savoury ready to eat healthy treat on the go; Dinesh adds.
Key benefits of Soya Protein are –
Prevents Cancer:-Antioxidants

present in soy prevent cancerous cell growth. Prostate, breast and colorectal cancers can be prevented.
Menopause:-

Soybeans are a very good source of isoflavones, which are essential components of the female,to ease that major life transition.
Heart Health:-

Soybeans are a source of healthier, unsaturated fat, which helps you lower your total cholesterol. Allows you to prevent conditions like atherosclerosis.
Obesity:-

Mono Unsaturated Fatty Acids in Soy prevent fat absorption in intestines,so no extra fat. Say Goodbye to Obesity by taking soy foods regularly !!!
Eye Health:-

There is an isoflavone called Genistein in soy which protects eyes from cataract formation.
Diabetes:-

Soy milk contains about half the sugars present in dairy milk.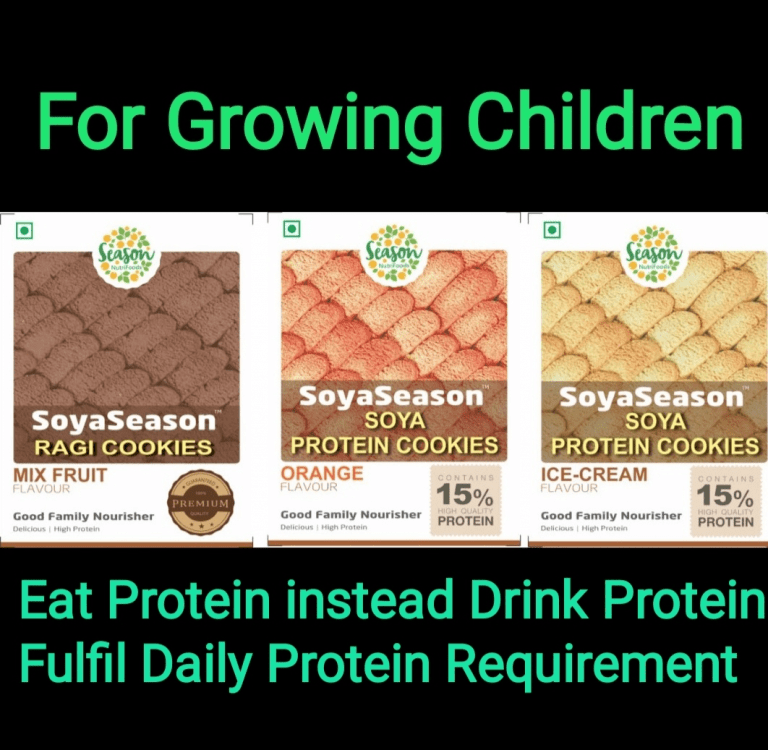 Dinesh ascertains 'Soya Nuts manufactured by us are wet heated, deodorised, roasted, quality sorted and flavoured (No oil added for flavouring) for unique and delicious taste. These Nuts are available in four mouth-watering International Flavours. Classic Salted , Lime Pudina, Dancing Chilli, Spanish Tomato. SOYASEASON Soya Biscuits are a delicious Protein Supplement in Biscuit form. These biscuits are not made from soya flour but using a concentrate of processed soya. Biscuits manufactured by us have a unique and delicious taste. These Biscuits contain a good amount of minerals especially Calcium, Iron, Prosperous and Zinc. These Biscuits also provide all essential Amino Acids needed for growing children. Soya Biscuits are available in two flavours: Ice-Cream Flavour & Chocolate Flavour. 
Dinesh Sha is ably supported by  Pallavi Shah, Preeti Shah & Sagar Shah in their Health Mission.
Season Nutri Foods can be reached at –