COVID-19 has redefined Consumer buying options. Prolonged Lockdown has necessitated the Redefined Last Mile delivery of all products in general & Food, Beverages & FMCG in particular. Though the leading Online portals came to the rescue to some extent the need for a little more flexible option which will give the liberty to the buyer to choose the Product/Brand of their choice. Many a time they had to face the situation of 'Out of Stock or delayed delivery or limited brand options.Traders/Stockists, on the other hand, had to pay hefty transportation charges if they had to deliver new destinations. Above all, customers had no clue of the actual quality/condition of the goods they will be delivered.
Here's  Redefining the Online Shopping experience. All new IS360 Mart is an Immersive Virtual Shopping experience which enables the Customer not only to have a close look at the product he intends to buy but also has the option to interact with the Virtual executive about various product options through a Video call and decide his purchase. Customer can even plan in advance and demand the product/Brand of his choice from any part of India and the Collaborative Inventory Management System (CIMS) will ensure he gets his favorite item at the scheduled time.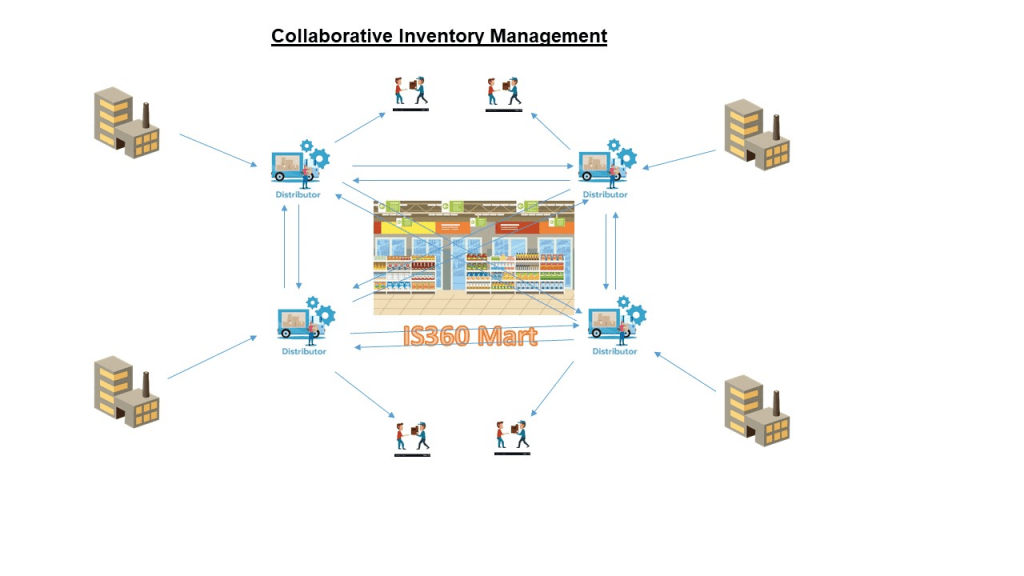 Key advantages of IS360  CIMS are as follows:-
Distributor-
Can expand Horizontally across India immediately once they Onboard.
Buying capacity increases exponentially enabling better Purchase margin for Branded products.
With increase in Margin, you can offer better Margin to other Distributors and plan Promotions to Customer as any other International Online Platforms do.
They can add their range of offering by collaborating with Distributors of other Products/Brands.
Limited Ontime Inventory option.
Extensive promotion through our Immersive 3D experience platform.
Can ably fight the Monopoly Trade Practice of Big Corporate.
Customer –
Have a close look at the Products & decide their Purchase.
Option to buy their preferred Regional Brand across India.
Huge offers on Branded Products all through the year.
Quick & Timely delivery.
No more disappointment of 'No delivery Zone'
Immersive 3D Experience of the Platform gives Live Shopping experience as in any other Mall.
Very Safe and No Risk of Pandemic ensuring 100% Social Distancing.
Manufacturer –
Pan India Presence instantly.
Best Platform for Regional Brands to launch across India.
Collaborative efficient 3PL logistics ensuring prompt last mile availability of Products.
Virtual Promoters ensuring Pan India Promotional Scheme.
Huge reduction in Marketing & Promotional Budget due to Digital Promotional content.
Unlimited Space for Merchandising at a very nominal cost.
24X7 Promotion is irrespective of Natural Calamities/Pandemics.
For an Instant Demo – Click Here
For Registering – Click Here