'Behind every great leader there was an even greater logistician' states V. Ravi, Co-Founder of the Ecargolog– spear heading the organisation. 'Effective logistics plan includes automation, delivery time, and coordination. Even if a business is successful there is always room for improvement.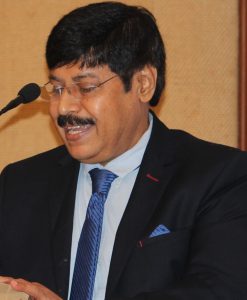 V. Ravi, Co-Founder of the Ecargolog.
Aspiring to give good coverage on all sectors of Logistics Services – including verticals which are the backbones of any kind of industry, Ravi presents a cutting-edge technology and information through a unique ePortal viz., www.ecargolog.in by way of personal interviews, Live programs – on the latest happenings, topical subject matters and current issues confronted by the industry – in the most clear and specific manner.
'For an economy like India Logistics has good opportunities for Startups. Of late customers have come to expect merchandise to be readily available online or in-store. After all, if you can receive practically anything from an online store. This has practically opened the way for the Fourth Party Logistics system. (4PL)' says Ravi.
The 4PL provider typically offers more strategic insight and management over the enterprise's supply chain. So manufacturers will use a 4PL to essentially outsource its entire logistics operations and the 4PL may manage the communication minimizing the role of Manufacturers.
'Typically there are about 30 different Business Opportunities for any Startup. Ecargolog plans to conduct a series of Virtual Expos every month in collaboration with IS360 Ecosystem' sums up Ravi.
'Making the wrong choice costs millions of dollars & results negative impact on customer service levels'
Mr. Ravi can be reached at – 
IS360 Startup
Expo
Business communities accross the Globe are targeted to visit the expo through Various Startup Ecosystems & International forums / Social Media etc… On an average 3000 Business Visitors are expected everyday.