Image from https://www.gopio.org.my/
'We are the non-sectarian global organization for the 30 million People of Indian Origin (PIO)'s spread around the world in about 100 countries' says Mr. S Gunasekaran, popularity known as Guna, Chairman of The Global Organisation of People of Indian Origin or GOPIO, Malaysia in a formal chat with IS360. 'Through cooperation and communication, GOPIO engages in the PIO's well being. GOPIO Malaysia is one of the promoters and founding members of GOPIO International'.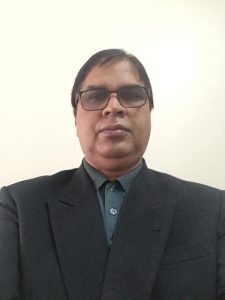 Mr. S Gunasekaran, , Chairman of GOPIO
GOPIO is a global organization with chapters globally such as in the UK, USA, Mauritius, Malaysia, South Africa, Sri Lanka, Indonesia, Nepal, Pakistan, Australia, Canada, Singapore and etc.
When asked about the feasibility of such a herculean task, Guna puts it simply. 'GOPIO was founded at the First Global Convention of People of Indian Origin in New York in 1989. The initial thrust of GOPIO was to globally network the widely spread PIOs in a large number of countries. GOPIO has now set its priorities in pooling our resources, both financially and professionally, for the benefit of PIOs and for the countries they come from'.
GOPIO visualizes the International PIO Community as an organized and dynamic group. The People of Indian Origin (PIOs) are one of the main Diasporas in the world. GOPIO promotes the well being of PIOs with the main objective of enhancing their socio-economic growth in this era of a global village.
'As a Social Responsibility, we engage Academic Forums, International Conventions, Local and International Business Delegations, Entrepreneurs Recognition Award, and facilitate PIO Scholarships' says Guna.
'The Indian Diaspora with strong business network seeking to bring about some remedies to the challenges faced by the businesses due to COVID. This 18th December 2020 conference is being organized virtually to highlight the Business potentials available post-COVID-19, to the Indian Diaspora entrepreneurs' concludes Guna.'The Indian Diaspora with a strong business network could potentially become a strong platform in the near future in association with IS360's Virtual platform.
The dynamics of globalization will impact the social, cultural, and economic aspects through effective networks.
Mr. Guna can be reached at – 
IS360 Startup
Expo
Business communities accross the Globe are targeted to visit the expo through Various Startup Ecosystems & International forums / Social Media etc… On an average 3000 Business Visitors are expected everyday.